LISTEQ Cloud Desktop recognized by 451 Research for providing a DaaS alternative to SMBs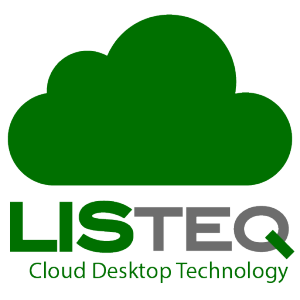 451 Research publishes Impact Report on LISTEQ.
Rotterdam, The Netherlands – December 4, 2014 – LISTEQ, the global leader in end-to-end and easy software for Cloud/Hosting Providers to create Desktops-as-a-Service, announced it has been featured by 451 Research in a new Impact Report titled "LISTEQ says there's a DaaS alternative to VMware, Citrix and Amazon for SMBs".
LISTEQ Cloud Desktop enables hosted virtual desktops or DaaS. Because it's delivered with BYOD client software for all platforms and devices (Windows, OS X, Android, iOS, Linux [Ubuntu] and HTML5), it's accessible from anywhere. From a channel point of view, the product is scalable, rebrandable, and licensed so that service providers can establish a high margin business.
"The Rotterdam-based cloud desktop player has developed an end-to-end software stack aimed at service providers that want to sell desktop-as-a-service offerings to small and medium-sized businesses," said John Abbott, analyst/co-founder for 451 Research. "LISTEQ's development of its own software stack gives it a measure of pricing and configuration flexibility for small and medium-sized service providers looking for a straightforward product for white-box labelling."
"The DaaS market has recently gone mainstream and LISTEQ Cloud Desktop is part of this," said Simon Overgaag, CEO of LISTEQ. "As stated in the Impact Report we provide the DaaS alternative to SMBs, sold through service providers. 451 Research has rightfully captured our position in this market."
For the full Impact Report go to https://451research.com/report-short?entityId=83630
About LISTEQ
LISTEQ delivers software for Cloud/Hosting Providers to create their own Virtual Desktop Service (Cloud Desktop). LISTEQ Cloud Desktop is:
– An integrated, end-to-end solution.
– Quick and Easy.
– Ultimate BYOD. Accessible anywhere, as it is delivered with BYOD-Clients (software) for all platforms/devices.
– Available as software only or as a hosted service.
For more information
Contact: Simon Overgaag, tel.: +31 6 10899740 or check www.LISTEQ.com.